By Nina Atwood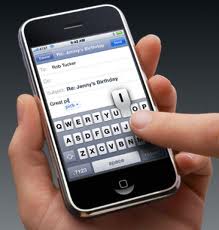 Remember the bizarre meltdown of Congressman Weiner? The story is old but it ties into the debate about monogamy: What is happening to monogamy? If you pay attention to the media, you might begin to conclude that is is an antiquated notion that no longer applies to today's modern relationships. In this podcast, Nina tackles the issue of monogamy: why it is so important and what it has to do with today's relationships. Also: is sexting cheating? Are emails of a sexual nature to someone outside of your relationship a sign that you're cheating? Nina covers all these issues and more, including cyber cheating.
Also in this episode of Love Strategies: How to identify the signs of a relationship that is turning violent and what to do about it. Every woman who has ever felt afraid of her boyfriend or husband should listen to this.
Click on the arrow below to listen now, or download and listen to this podcast later.
Audio clip: Adobe Flash Player (version 9 or above) is required to play this audio clip. Download the latest version here. You also need to have JavaScript enabled in your browser.
You can download this podcast as an MP3 file: Right click on "Listen Now," choose "save target as" and save it to your music folder on your computer. Sync with your MP3 player or iPod, and listen to Nina Atwood, the Singlescoach®, anytime!
Entry Filed under: Advice for Men,Advice for Women,Dating,Marriage,Podcasts,Relationships