By Nina Atwood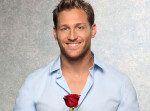 On this season of the hit ABC show, The Bachelor, Juan Pablo is the whole package. He is – of course – gorgeous, not to mention successful in his business, emotionally available, AND looking for marriage. Even better, he's a loving single Dad to his adorable daughter, Camila. Who wouldn't want a guy like that? But Juan Pablo is a guy who puts something extra into his dating game plan. Juan Pablo has figured out how to Date Like a CEO, and that's exactly the subject of my new book for men! Here's a preview of what it means for guys to Date Like a CEO, with a little help from The Bachelor, Juan Pablo.
1. Have an overall life strategy and intention, including that of accomplishing one of the most important things you'll ever do in your life – choose the person with whom you will create a marriage and family, who will walk beside you for decades as your spouse, your best friend, your lover, and the co-parent to your children. Juan Pablo clearly stated that kind of intention for his season as The Bachelor.
2. As a single guy, set a goal to meet and marry a wonderful woman, someone who shares your core values, someone whom you genuinely admire as well as feel strongly attracted to, and with whom you can experience the joy of loving and being loved. Juan Pablo made it clear that his goal is to meet and marry a wonderful woman who is not only a mate for him, but a role model for his daughter Camilla.
3. As you meet and date, quickly say good-bye to those who do not share your values or who demonstrate poor character, a messed up life (looking for a rescuer), or anything else that does not align with your strategy and intention to meet and marry a wonderful woman. In week two, Juan Pablo said good-bye to Victoria, the girl who had a drunken meltdown at the cocktail party and had to be taken to a local motel room to dry out.
In a nutshell, to Date Like CEO means that you set intentions for your overall life success, and that includes your intention to meet and marry a wonderful woman. Dating is not just about fun and games and great sex. It's about finding and choosing a wonderful life partner about whom you can truly say "I married up!"
To Date Like A CEO means that you align your choices and your behavior with your goals and intentions. You stop rescuing or trying to fix women, and you instead look for someone who is already strong, someone who is just as open to real love as you are, someone who adds to your life instead of draining it.
Like Juan Pablo, you can set and fulfill your own life and relationship intentions and goals! Date Like a CEO is a story with a plot and a character you can relate to, not just dry boring information. As you follow the ups and downs of Brian, a single Everyman who won't stop until he's happily in love with the woman of his dreams, you'll see yourself in his painful attempts to find real love. You'll learn from his mistakes and, ultimately, transform your own dating life into a pathway to a happy marriage and fulfilling life. Date Like a CEO: Leadership in Life and Love for Men is available on barnesandnoble.com as a Nook book and on amazon.com as a Kindle book.
Entry Filed under: Advice for Men,Celebrity Buzz,Dating,Personal Growth,Relationships