By Nina Atwood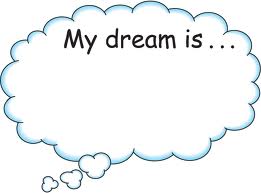 What are your dreams for your life? Do you believe you can make them happen, or have you given up? More importantly, what is in the way of you achieving your dreams? In this enlightening podcast, Nina talks about the power of dreams: defining them, overcoming obstacles, and believing in them. If you are willing to take a few risks, you may want to challenge yourself to a.) define your dreams, and b.) understand how you may be sabotaging yourself on the road to achieving them.
Also, find out how dreams can be the fuel for your life, and what kind of dreams actually motivate people. Understand the role of financial goals and what kind are empowering versus the kind that actually can get in the way. Learn how to create energy, motivation, and more life satisfaction.
Click on the arrow below to listen now, or download and listen to this podcast later.
Audio clip: Adobe Flash Player (version 9 or above) is required to play this audio clip. Download the latest version here. You also need to have JavaScript enabled in your browser.
You can download this podcast as an MP3 file: Right click on "Listen Now," choose "save target as" and save it to your music folder on your computer. Sync with your MP3 player or iPod, and listen to Nina Atwood, the Singlescoach®, anytime!
Entry Filed under: Advice for Men,Advice for Women,Marriage,Personal Growth,Podcasts,Relationships