By Nina Atwood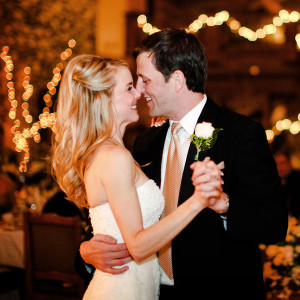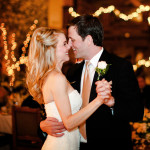 As a relationship coach I've heard lots of single men say some version of the following: I like her, she's cute and all, but I don't know . . . I'm just not feeling that strongly about her. But she keeps calling me and, well, it's nice to have someone to go out with.
But what I heard when they met "the one" was vastly different! Wow, she is amazing. It took me three tries to get her to go out with me, but once we did, things took off. We've been dating for a few months – yeah I see her four nights a week or more and I'm going to propose soon.
Then there are the stories I hear from my happily married executive coaching clients, which almost all sound something like this: We met [in high school, in college, shortly after college] and I started asking her out. She put up some kind of initial obstacle I had to overcome [some other guy in the picture, taking a job that was geographically distant, not ready for a serious relationship, etc.], but that just made me want her more. We've been married for [anywhere from ten to thirty years] and she's my best friend, my partner, my lover, and the person without whom I wouldn't be who I am today.
A guy tends to fall in love with the woman he: a.) sees as attractive and desirable, and b.) has to pursue. Something about the pursuit part of it causes his heart to engage in a way that it doesn't when she's after him. In fact, it seems that a guy's heart will shut down if he is pursued by her and denied the role of pursuer.
That is the ONE reason to let him pursue: there's nothing more powerful for a man than having to work for something he values. Why not find out if he values YOU enough to work hard to win your love. Maybe it's time to set your standards higher so that you can attract someone who can date you with real leadership.
Guys: if you are not putting real effort into dating, maybe you should aim higher. Aim for someone who has choices, who has her act together, and who won't go out with you if you text for dates. Pursuing someone like that may turn out to be the best thing that ever happened to you!
Entry Filed under: Advice for Men,Advice for Women,Dating,Relationships