Singlescoach® Teleclass
Temptations of the Single Girl:
The Ten Dating Traps You Must Avoid
Overcome the Ten Temptations. Fall in love with a good guy!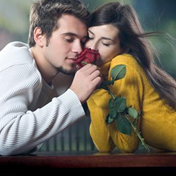 You've read the book and you understand the principles, but when you get out and date it's not that easy to follow through. Real, lasting change begins with understanding, expands through repeated practices, and solidifies through coaching and feedback. That's what this program is about - support for you to follow through and truly overcome the temptations!
Here's what this one-of-a-kind, dynamic group coaching program will help you do:
Create smart dating goals
Set the right intention
Increase your dating knowledge so you date smart
End your old dysfunctional dating patterns
Understand how to overcome the ten dating temptations
Attract and connect with emotionally available men
Solidify your personal commitment to healthy dating habits that will carry you forward to finding and keeping a good guy!
Start date: Saturday October 6, 2012
Classes will continue for twelve weeks total (exact schedule will be set by the coach in the first session).
Class time: Saturdays 9:00 a.m. CST
The class consists of 12 weekly one hour group sessions by phone.
Each group will have a maximum of five people so that you get a lot of attention from the coach, certified Singlescoach® Bonnie Estes. You will learn by working through the materials as well as through open sharing of your personal experiences. After each call, you will receive a free podcast of the call to review later for deeper learning.
Schedule:
Session 1: Group member introductions; learn how the group works and
establish goals.
Session 2: The First Temptation: Denying Your True Desires
Session 3: The Second Temptation: Loving the Wounded Guy
Session 4: The Third Temptation: Dating Without Integrity
Session 5: The Fourth Temptation: Choosing High-Risk Relationships
Session 6: The Fifth Temptation: Settling For Less
Session 7: The Sixth Temptation: Aiming For the Fairy Tale
Session 8: The Seventh Temptation: Getting Sexual Too Soon
Session 9: The Eighth Temptation: Rushing Into Relationships
Session 10: The Ninth Temptation: Taking the Lead
Session 11: The Tenth Temptation: Sacrificing Authenticity
Session 12: Beyond the Temptations: Creating Real Love
Course requirement: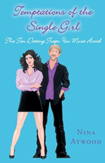 You must read Temptations of the Single Girl: The Ten Dating Traps You Must Avoid by Nina Atwood prior to the first class. Buy it on amazon.com here.
If you want to go deeper into the ten temptations and gain a solid foundation for healthy relationships, here is how you can get started:
First, pay for the course. Once your payment has been received, you will be given email instructions for how to register in full for the class, as well as for how to prepare for the first session.
Cost: $300 for the entire course ($25 per one hour session), payable in full prior to the first session. Click the PayPal button below to pay either through your PayPal account or with a major credit card.
Class time: Saturdays 9:00 a.m. CST
The week before class starts you will receive an email with the first step of the Temptations workbook plus a call-in number for the conference call. After the first call, each step will be emailed to you so you will have time to work the step before the next week's session. For greater results: Come to class prepared!
This course will fill up fast, so don't wait – register now!
About the Coach - Bonnie Estes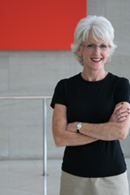 Bonnie Estes, the only Singlescoach® certified by Nina Atwood, is an executive life coach who received her certification in coaching from Coach U, and also holds a certification in Peak Leadership. She has been a practicing coach for 10 years, and is also a member of the Management Advisory Board at Tarrant County Community College NE and a T.E.A.M.S. volunteer at Bell High School. She is passionate about working with small to medium size business, and is gifted in identifying problematic pattern behaviors that limit personal and professional growth.
As a coach, Bonnie believes that all life experiences are learning opportunities, and enjoys teaching life skills that create greater understanding of life as a purposeful journey. She believes all individuals are created to contribute to the greater good of all people, and in doing so experience greater levels of personal and professional fulfillment.