By Nina Atwood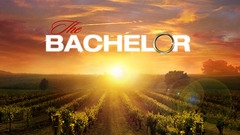 Despite the reality show staged scenarios, there are some nuggets of wisdom to be found in "The Bachelor," ABC's long running series that features one very handome guy dating about fifteen women at one time. Over the course of the season he gradually eliminates them until he has one woman to whom he proposes in a romantic scene complete with fabulous diamond ring. In real life, guys don't date that way, but they could, at least to some degree. Looking at the Bachelor, a smart guy can take a few cues that will help him date more successfully. Find out what to expect from a good guy if you're a woman, and pass this podcast along to the guys you know who want to know how to date to land a fabulous woman.
Click on the arrow below to listen now, or download and listen to this podcast later.
Audio clip: Adobe Flash Player (version 9 or above) is required to play this audio clip. Download the latest version here. You also need to have JavaScript enabled in your browser.
You can download this podcast as an MP3 file: Right click on "Listen Now," choose "save target as" and save it to your music folder on your computer. Sync with your MP3 player or iPod, and listen to Nina Atwood, the Singlescoach®, anytime!
Get Nina's new book for guys, Date Like a CEO, coming soon on amazon.com and through other book distribution outlets.
Entry Filed under: Advice for Men,Dating,Podcasts,Relationships