By Nina Atwood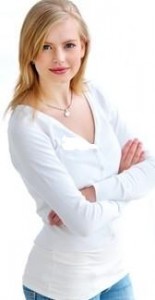 Is your girlfriend pressuring you to get married? Maybe it's time to listen because she's right – getting married is good for you!
Everyday Health reports the latest research on men's health and the findings are in – men are healthier along every major dimension when they marry. From sex to cancer to heart problems, married men fare better.
Married service men have lower rates of PTSD. Married men live longer, behave better, and drink less. For the full run-down, read the article in Everyday Health: "7 Ways Marriage Helps Men's Health."
Of course, the obvious caveat is that when you marry it's important to marry someone you love, respect, and admire. Studies show that couples who stay together – happily – are the ones who make the transition from falling in love to a deeper kind of love that includes admiration and respect. Your choice of dating partner leads to your choice of spouse, so it's vital to make the right choice.
Check back for my newest book, coming soon, just for guys – Date Like a CEO. Bookmark my author page on amazon.com for all the latest. Find out how to date smart and marry the love of your life by exercising leadership, not control, in relationships.
Entry Filed under: Advice for Men,Dating,Marriage,Relationships