By Nina Atwood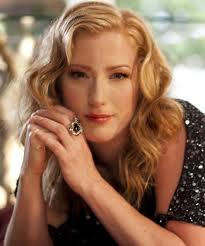 Tina Marie Jones, Voice America Radio Host Extraordinaire, interviews Nina in this candid discussion about what happens when women give away their power in a relationship. Listen in as Tina Marie and Nina examine the top three myths that keep women stuck in a cycle of relationships that are unloving and unsafe. Find out what you can do as a woman to begin a new relationship on the right path, or correct the path of your current relationship. To find out more about Tina Marie and to access her radio show and other offerings, visit her website.
Click on the arrow below to listen now, or download and listen to this podcast later.
Audio clip: Adobe Flash Player (version 9 or above) is required to play this audio clip. Download the latest version here. You also need to have JavaScript enabled in your browser.
You can download this podcast as an MP3 file: Right click on "Listen Now," choose "save target as" and save it to your music folder on your computer. Sync with your MP3 player or iPod, and listen to Nina Atwood, the Singlescoach®, anytime!
Entry Filed under: Advice for Women,Communication,Dating,Personal Growth,Podcasts,Relationships